SHILOH BAPTIST CHURCH 2-DAY VIRTUAL YOUTH REVIVAL
Monday, April 4, 2022 & Tuesday, April 5, 2022 @ 7:00 PM
THEME: "God's Love is Great" SCRIPTURE: Psalm 48:1 NIV
Guest Minister: Rev. Jonathan Waldon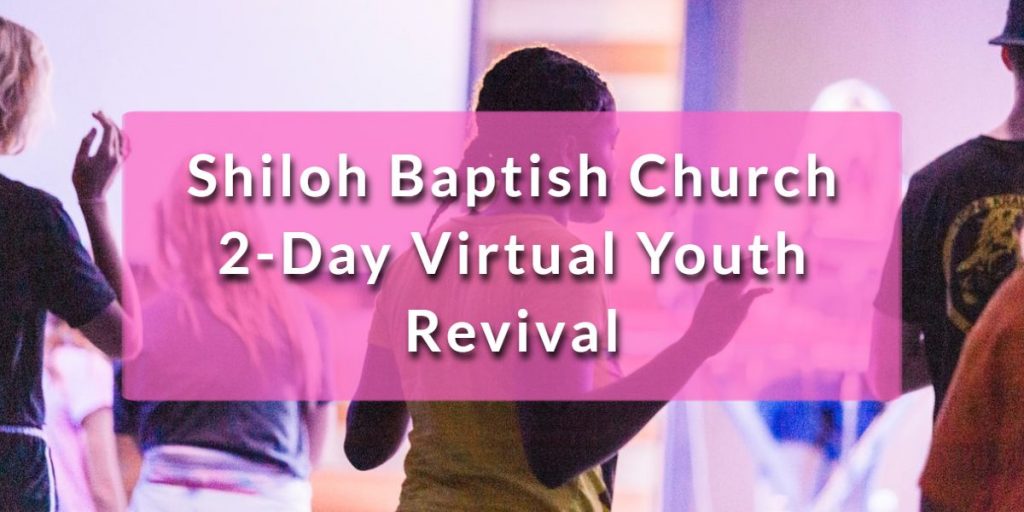 A son, a father, a student, a pastor, and a lover of old-school music sums up who Pastor Waldon is. A native of Hampton Virginia, with North Carolina roots, Jonathan Waldon was raised by his mother Denise Waldon, and his grandmother Carol Waldon; his Lois and Eunice.
His education is as follows: graduate of Hampton City Schools, graduate of Evan Smith Program of VUU, and is currently pursuing a degree in Human Services.
On September 4th of 2011, Jonathan was licensed into the ministry and ordained August 27th of 2015 by his Pastor, Dr. Dwight Riddick Sr., Pastor of Gethsemane Baptist Church of Newport News, VA.
He served as a Youth Pastor for New Beech Grove Baptist Church under the direction of Dr. Willard Maxwell for a total of four years. He served on Tidewater Peninsula Baptist Church leadership board for two years with youth and young adults. In July of 2015, the relationship between the pastor and people started as he was called to First Baptist Church of Mathews, Virginia. There, he served a total of five years. Currently, he is the Executive Pastor of New Beech Grove Baptist Church, in Newport News, Virginia.
Waldon's greatest joy is raising his namesake, affectionately known as "JD!"
Waldon stands on Romans 12:3, KJV: "For I say, through the grace given unto me, to every man that is among you, not to think of himself more highly than he ought to think; but to think soberly, according as God hath dealt to every man the measure of faith."