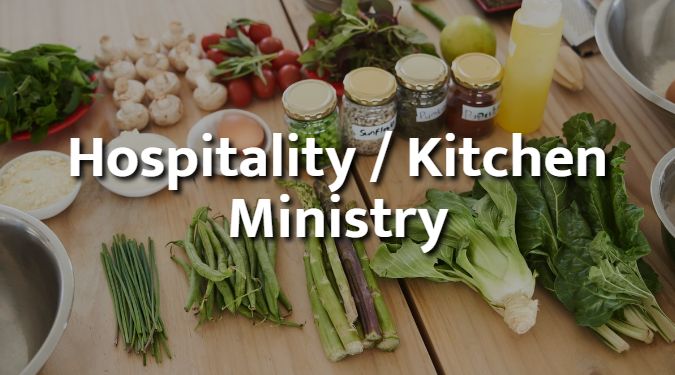 Our Mission
"To Serve Our Guests, Members, Family, and Friends"
Our Purpose
The Hospitality/Kitchen Ministry is responsible for supporting all of the Church's meetings, gatherings, and special events through the presentation of food.  The Ministry plans, purchases, prepares, and serves nutritious meals or refreshments while promoting a warm environment of hospitality and fellowship. The ministry implements the set up and break down of the meals being served in the Fellowship Hall.
The ministry is always encouraged and inspired by these words of scripture in Mark 10:45:
"For even the Son of Man did not come to be served, but to serve."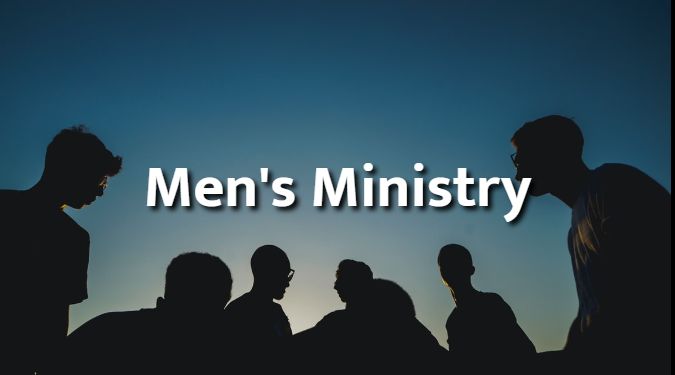 "Men Coming Together Seeking God's Direction"
Our Mission
Bringing men to Christ, service to the church, fellowship/worship, spiritual growth, and service to the community.
Our Purpose
To help each other in the physical, emotional needs and spiritual growth process.
Our Mission
We work individually and/or as a group to fulfil the role or mission of the need and well-being of individuals.
Our Purpose
Our duties consist of visiting the sick and shut-in, providing relief for the widows and widowers, going to the hospital and nursing home and into the community. We, individually and collectively, continue to do God's work spreading our love as we care for others. We take the sick to doctor appointments, provide transportation to the grocery store, run errands and bathe the sick.
We enjoy arranging and taking fruit baskets, cooking meals and making floral arrangements to take to members when we visit them in their homes, the hospitals or nursing homes; as well as writing letters of encouragement to those that are incarcerated.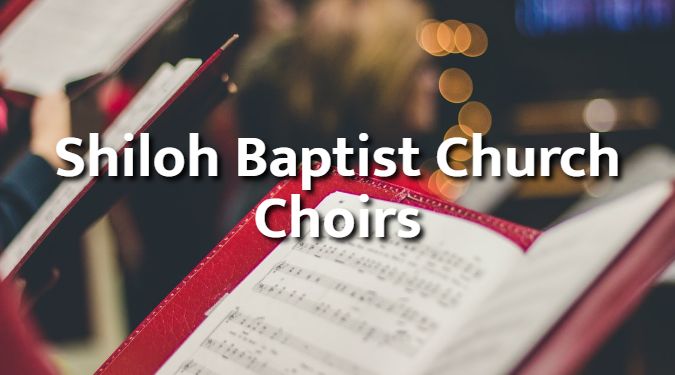 Sanctuary Choir
Male Chorus
Voices of Faith
Youth Choir
Bro. Reginald Braxton, Pianist
Bro. Emmanuel Randall, Lead Guitar
Deacon Brian Wise, Bass Guitar
Bro. Trabion Jones, Drummer
Bro. Jhordhan Olvis, Assistant Drummer
Sis. Katrina Wise, Directress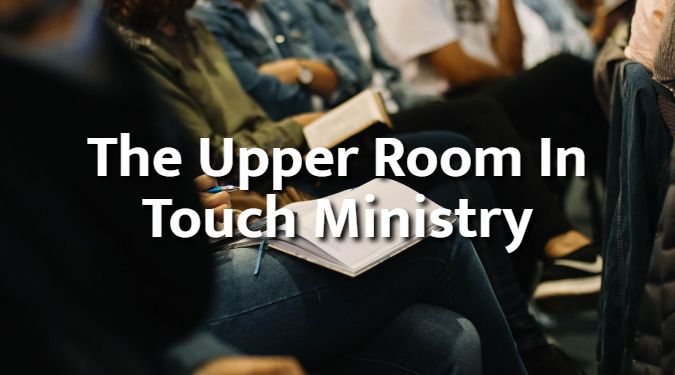 Our Purpose
The Upper Room In-Touch Prayer Ministry started May 18, 2020. We provide an outlet to allow individual(s) to be invited and welcomed into God's presence by listening to God's scriptures and then going into prayer. The Ministry, like the church, yearns to meet people where they are.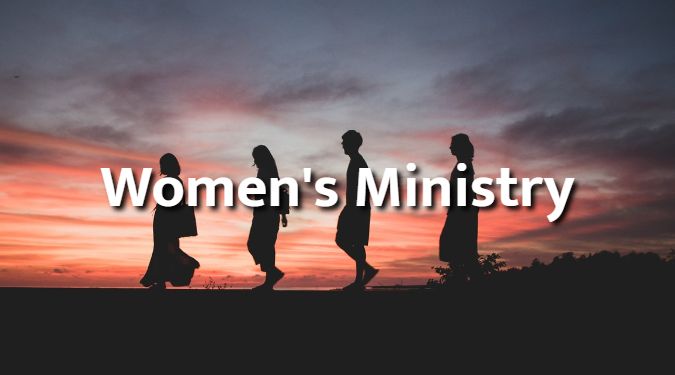 Our Purpose
The purpose of the Women's Ministry is to build up the body of Women by providing fellowship, support, leadership opportunities, programs and resources for spiritual and personal growth to equip, guide, and strengthen our faith, prayer life,
and Christian walk with God.
We strive to build a Ministry that will empower all women to live a purposeful life that will impact others to draw closer to God through prayer, witness and service that is ordained by and glorifies God.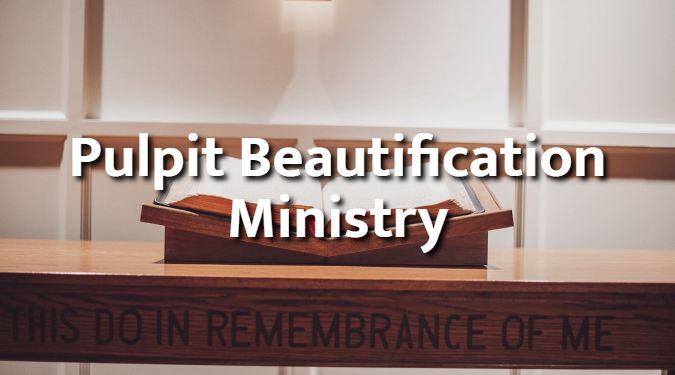 Ministry Mission:
The Beautification Ministry provides decorations and flower arrangements to enhance the visual appeal of the sanctuary and church, making special preparations for holidays and special events as we glorify God.
Ministry Vision:
To beautify and create a more inviting atmosphere, enhancing the worship experience.
Ministry Scripture Reference:
Splendor and majesty are before Him; strength and glory are in His sanctuary.
Psalm 96:6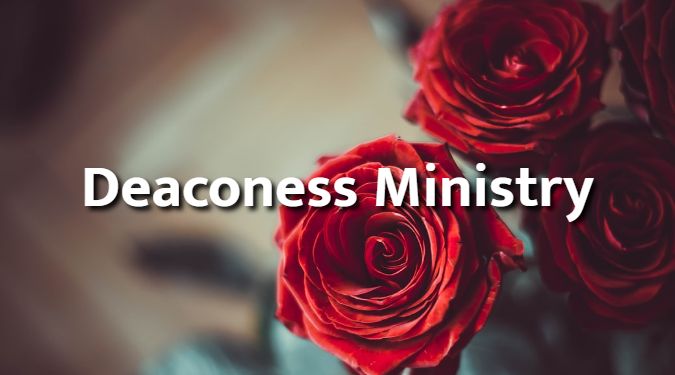 Our Purpose​
To serve our Lord, be of assistance to the Pastor, the Deacons, the Church Family and the Community.
Motto
"That Christian women working for the Lord be respectable in their dress and let their actions reflect women doing good work."
"To speak of things of sound doctrine, be a teacher of good things, that the word of God be lifted up and gloried."
Scripture
"Favour is deceitful, and beauty is vain: but a woman that feareth the LORD, she shall be praised". Proverbs 31:30 KJV
Members:
Deaconess Victoria Lawrence, President
Deaconess Mildred Morris, Vice-President
Deaconess Frances James, Secretary
Deaconess Dianne Braxton, Treasurer
Deaconess Rosalind Walker, Program Coordinator
Deaconess Gillian Sutherlin, Program Coordinator
Deaconess Hazel Pierce, Program Coordinator
Deaconess Zelda Givens, Program Coordinator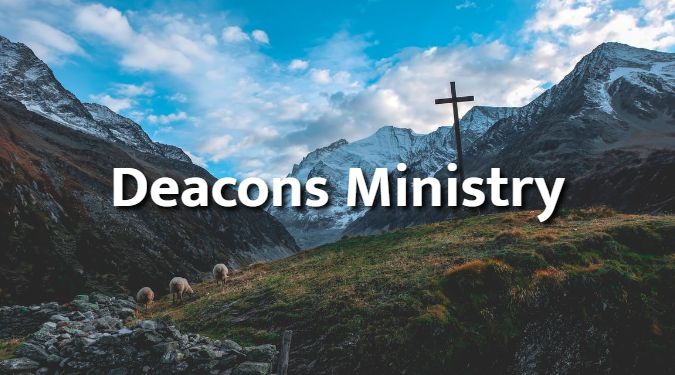 Purpose:
To fulfill our duties as Deacons by supporting our Pastor on anything God has laid on his heart to do. We serve our members and support all of our Church activities, which includes visiting other churches along with our Pastor. We visit the sick and shut-in, the jails and prisons.
To follow the instructions found in I Peter, Chapter 1, Verse 22: "Seeing ye have purified your souls in obeying the truth through the Spirit unto unfeigned love of the brethren, see that ye love one another with a pure heart fervently".
Scripture:
1st Timothy, Chapter 3, Verse 13: "For those who have served well as deacons obtain for themselves a good standing and great boldness in the faith which is in Christ Jesus".
Deacons:
Dea. Levi Wallace Jr. (757) 565-2146
Dea. Herman Braxton (757) 229-2491
Dea. Walter Morris (804) 966-2143
Dea. Russell Walker (757) 258-3031
Dea. Lewis James (757) 566-3702
Dea. Brian Wise (757) 808-5623
Dea. Floyd Bundy Jr. (757) 577-2980
Dea. Louis Washington, Emeritus (757) 229-6358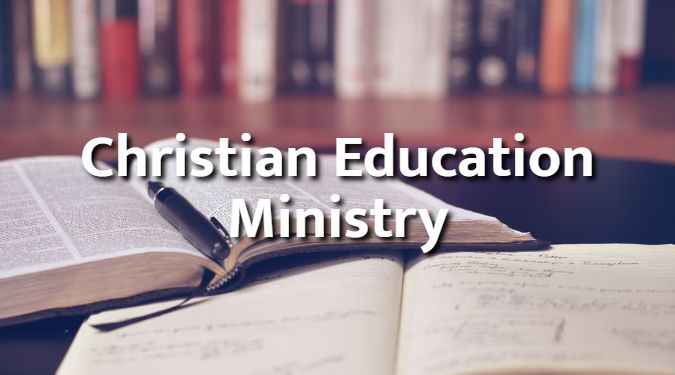 Katrina Wise – President
Loretta Broaddus – Vice-President
Sharon Marsh – Secretary
Regina Whitley
Daphne Hill
Roselee Armistead
Lavonne Harston
Victoria Lawrence
Sheila James
Dottie Erskines
Dea. Herman Braxton
Dea. Lewis James
Dea. Brian Wise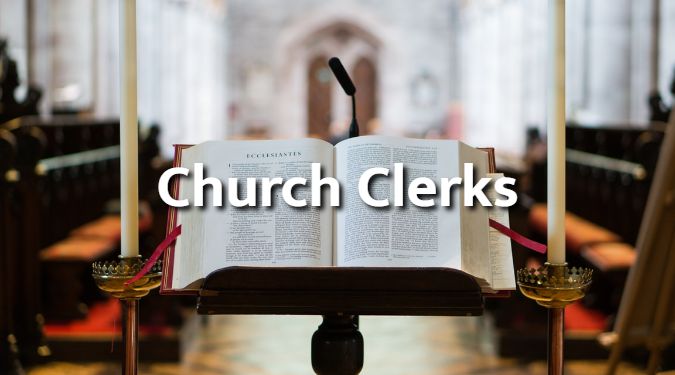 Duties
Give the Morning announcements for Worship Services; Attend business meetings to document the proceedings, including all approved church business transactions and then present a record of these minutes to the group at the next meeting; and maintain membership records that contain the dates each member joins or leaves the church.
Reginia Whitley – Clerk
Daphne Hill – Assistant Clerk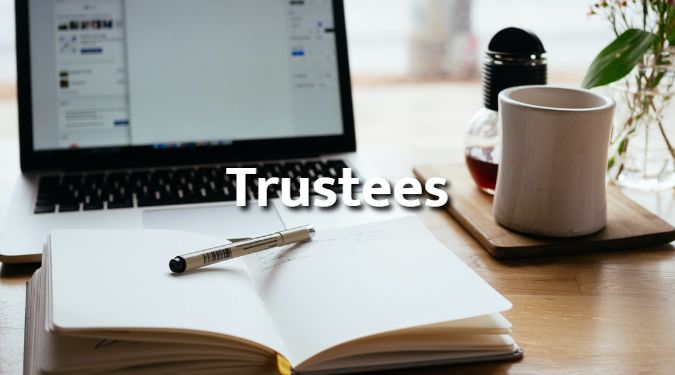 Purpose:
Persons or members of a board given control or powers of administration of property or assets for the benefit of a third party. Trustees hold the legal obligation to administer it solely for the purposes specified. They make decisions in the beneficiary's best interest and have a fiduciary responsibility to the trust beneficiaries.
Reginald Lipscomb, Chairman
Lowell Braxton
James White
Conway Wynne
Larry Wynne
Monte James
George Piggott
Vincent Ashby
Craig R. James
Anthony Turner
James Vaughan
Debbe Parham